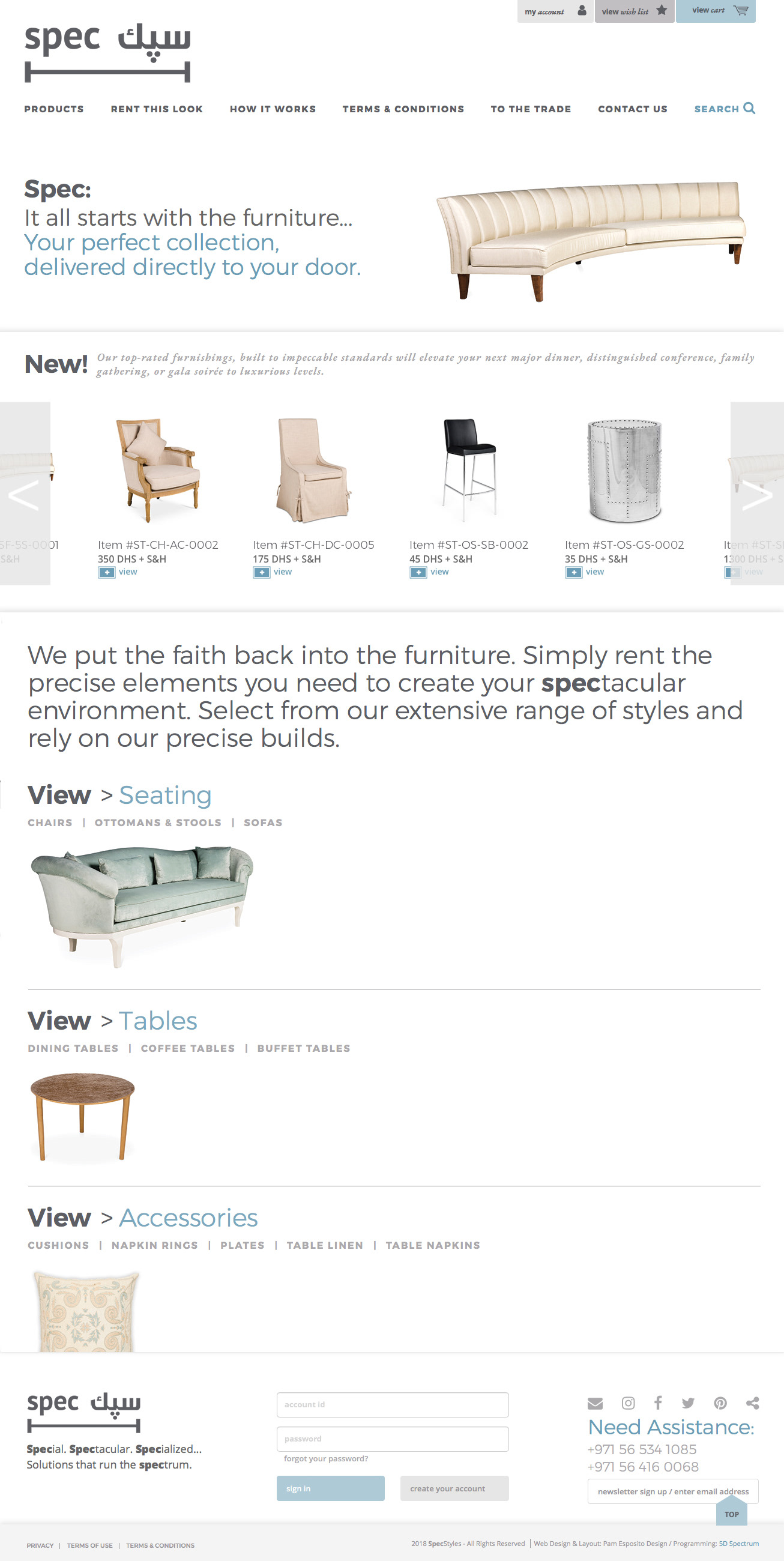 SpecStyles is a high end rental company that supplies event planners, hotels and corporate events with everything they need to create a luxe memorable experience. The site takes the user easily from section to section letting them reserve, by date, exactly what they would like to use. The creative options are limitless with this website. You can create wish lists, save ideas for different events or simply select one of the signature predetermined looks and with one click reserve a perfectly planned set up.
Communicating the complex process of reserving and ordering was a major design challenge. By breaking down the process into very easy to understand steps paired with universal icons was key in simplifying the process for the user. 
Overall the design approach was formed around the idea of letting the every changing items be the "star" - a crisp modern white design direction, clean typography and clever language was the solution.