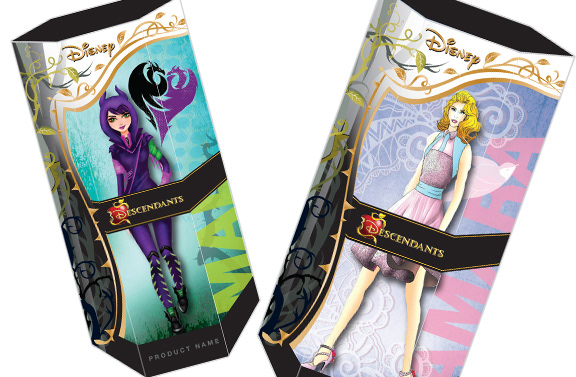 The Disney Consumer Products Group contacted me to create ideas for a packaging system for the doll line being developed for the new film The Descendants. The challenge was to create one single box solution that could express both the spirit of the "darker alternative" characters as well as be a proper representation for the wholesome "preppy types". My idea was to create a box look that progressively went from dark and mysterious at the base to a very crisp white top corner by transitioning the art. I created art that would go from black and deep purple tones filled with thorny vines to the feeling of lush and green lively vines. Interior background box insert liners would also shift and change to be character specific.  
As every project you do with Disney, there are many twists and turns… new story developments, changes in character names, elements added and elements removed, etc, etc! As sketching progressed and the content of the movie was being defined it became important to incorperate a mirror as a packaging design element as it was emerging as a key piece of the storyline. The mirror became one of the required design elements and used as the framing devise for the product window.  As in the classic Disney fairytales, a mirror plays an important part of the way the story flows and therefore it became a very important part of the packaging idea. 
Displayed are several of the sketches presented. The final image on this page shows you how the design ideas were translated into the final box produced by Hasbro and Disney.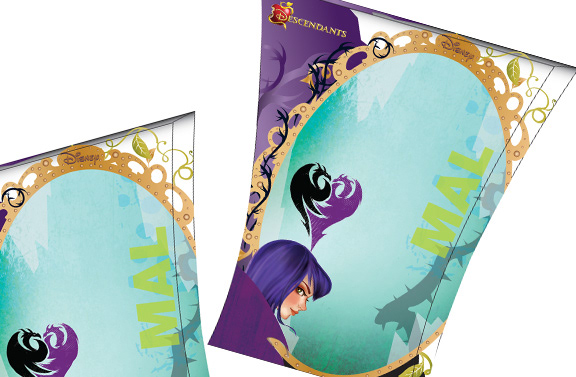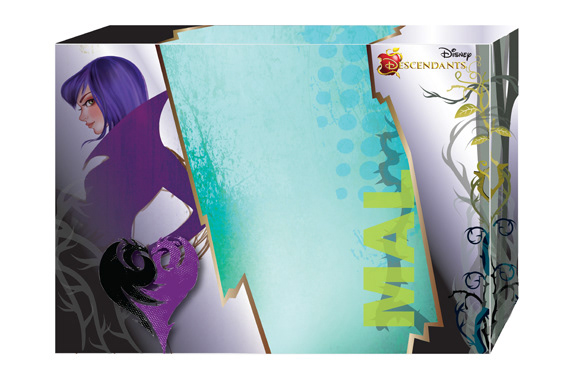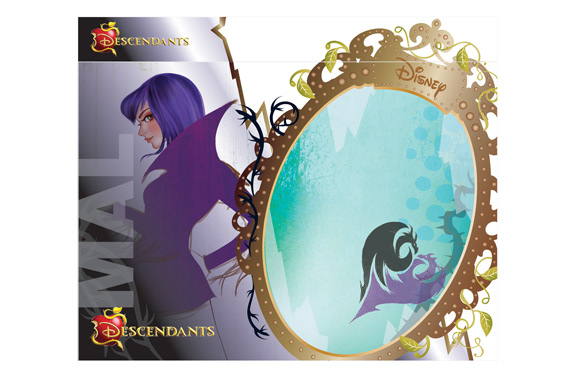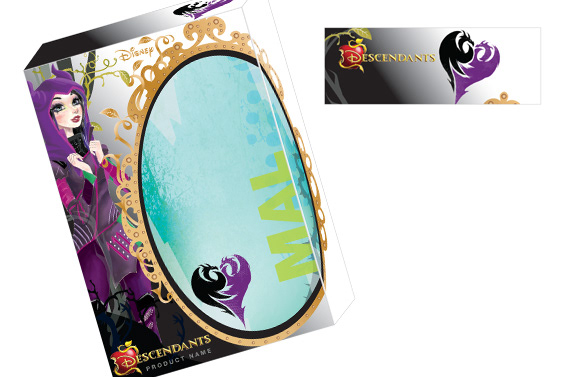 Below is the final box produced by Hasbro and Disney.