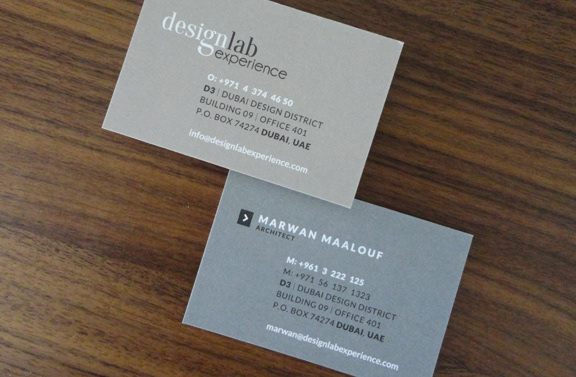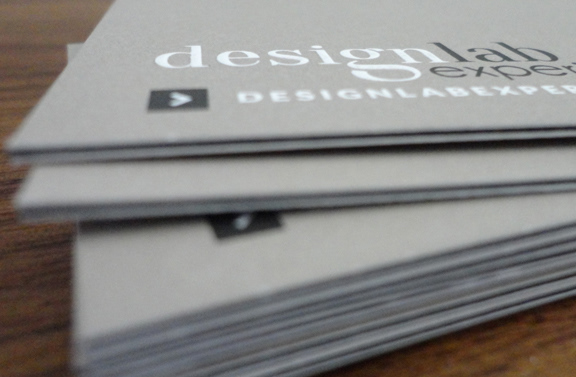 This past year, Design Lab Events decided to change the company name (and focus) to be more reflective of the ever expanding scope of business. "Events" was dropped and replaced with "Experience" in order to express the more diverse projects. Although the core business is still based in creating lavish multi media events for weddings, the goal for DLE is to become a company that creates public spaces, features for design expos and other architecturally diverse projects.  
A new design direction was created across the board… a robust web site www.designlabexpsericen.com, the writing and creation of a corporate overview and pitch presentation guide as well as designing all needed correspondence materials.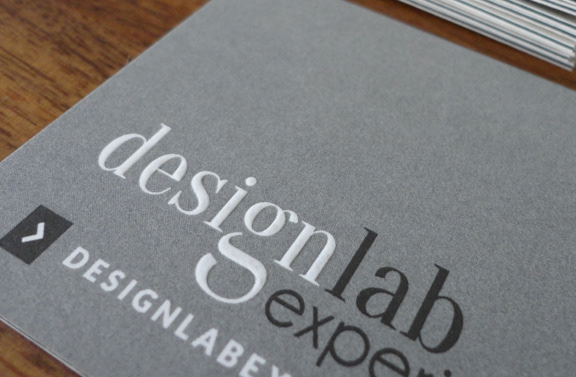 Business cards…. How did we do them? Details: 2 custom mixed colors, embossing and it all comes together by utilizing a unique layering and bonding of the papers in order to create a "stripe" along the business card edges. The cards are as innovative as DLE and showcase attention to detail - a quality associated with the company.