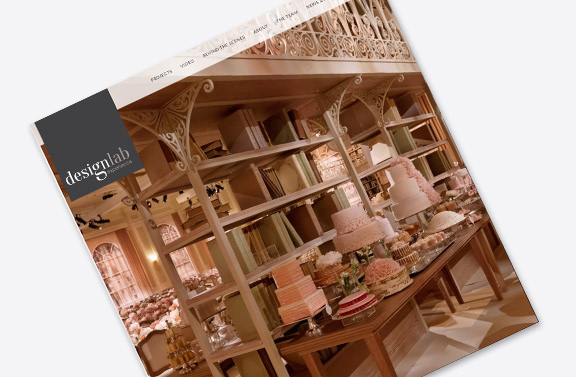 Launched mid 2015 www.designlabexperience.com is fully mobile and loaded with interesting navigation and features. At first glance the site may seem very simple, but if you have ever written a line of code you will find yourself wondering "how did they achieve that"? Beyond the technical and visual design, all the copywriting and company positioning was addressed.
New to the site is a section allowing the user to view completed events as well as the instillation process. For the user who wants more architectural details and behind the scene information, project pages that show off key features are now provided. The project pages are programmed in such a manner that I can vary the page layout design from project to project - but still have an over all unity and feeling to the design.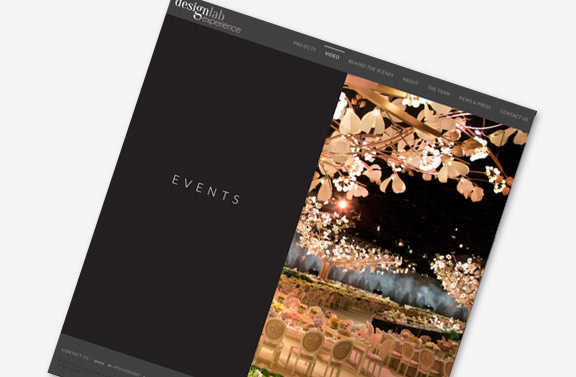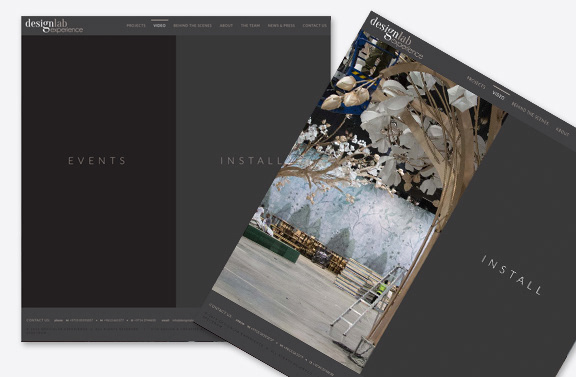 The main gallery shows off the event images and employs an automated slide show or manual override feature. Details about the event can be displayed or collapsed - the user has total control. HD video is now hosted with Vimeo allowing for enhanced display. Please go and explore the site and the work that DLE creates.