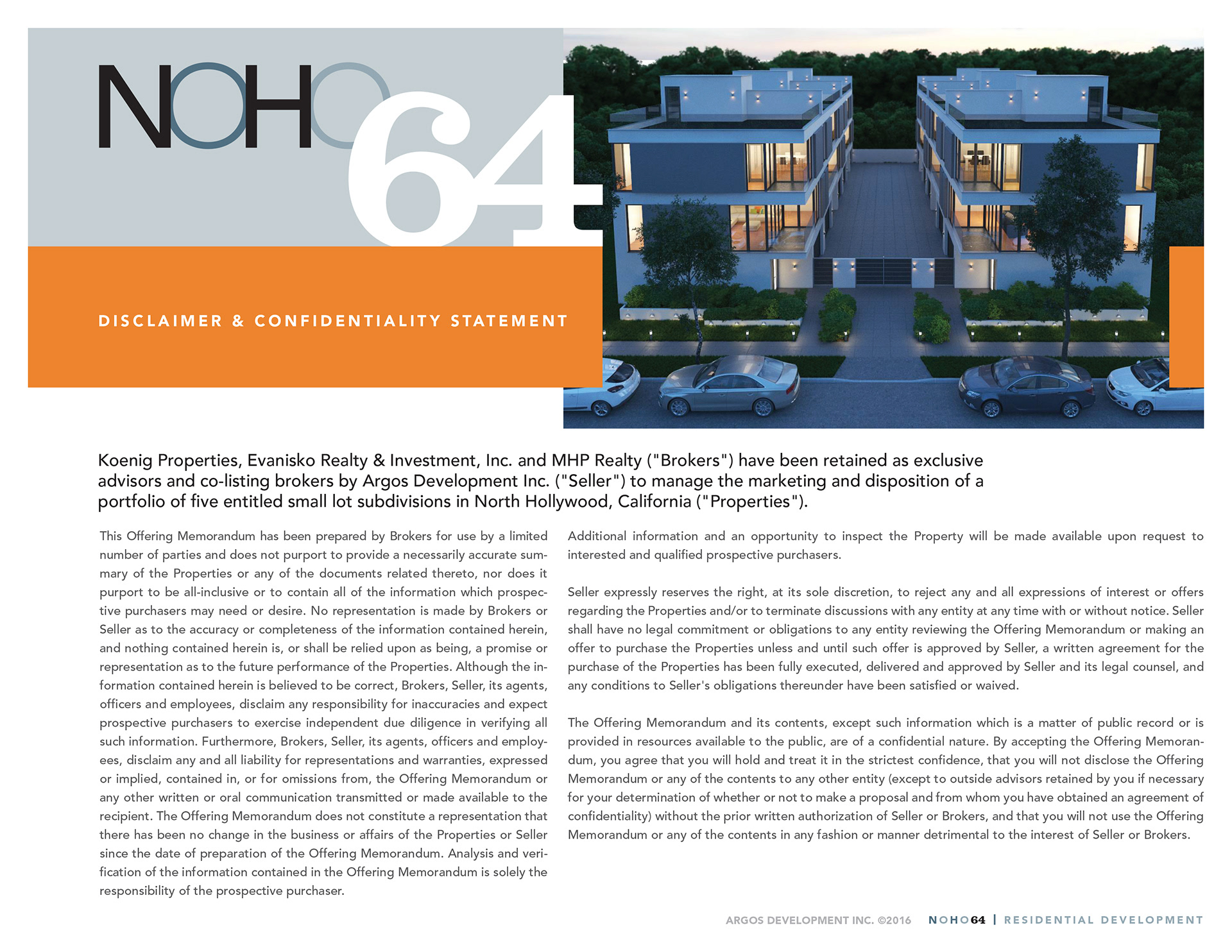 NOHO64 is a multi-property package located in North Hollywood, California. This 70 page brochure shows 5 different proposals for site builds. The project scope was to create the logo and overall identity for branding the real-estate project. Organizing detailed information in a simple, clean and consistent way, creating custom maps and communicating information about the surrounding area were all part of the design requirements.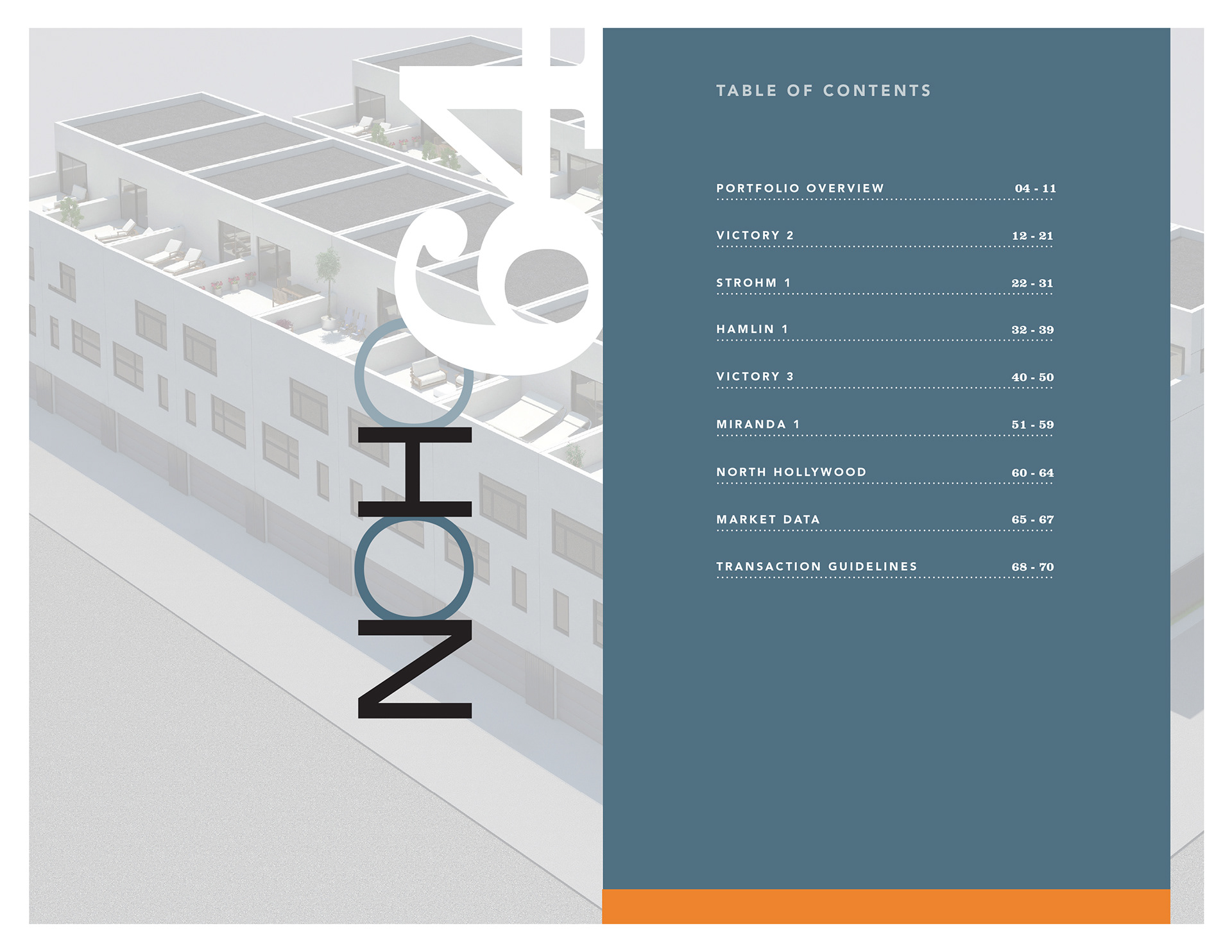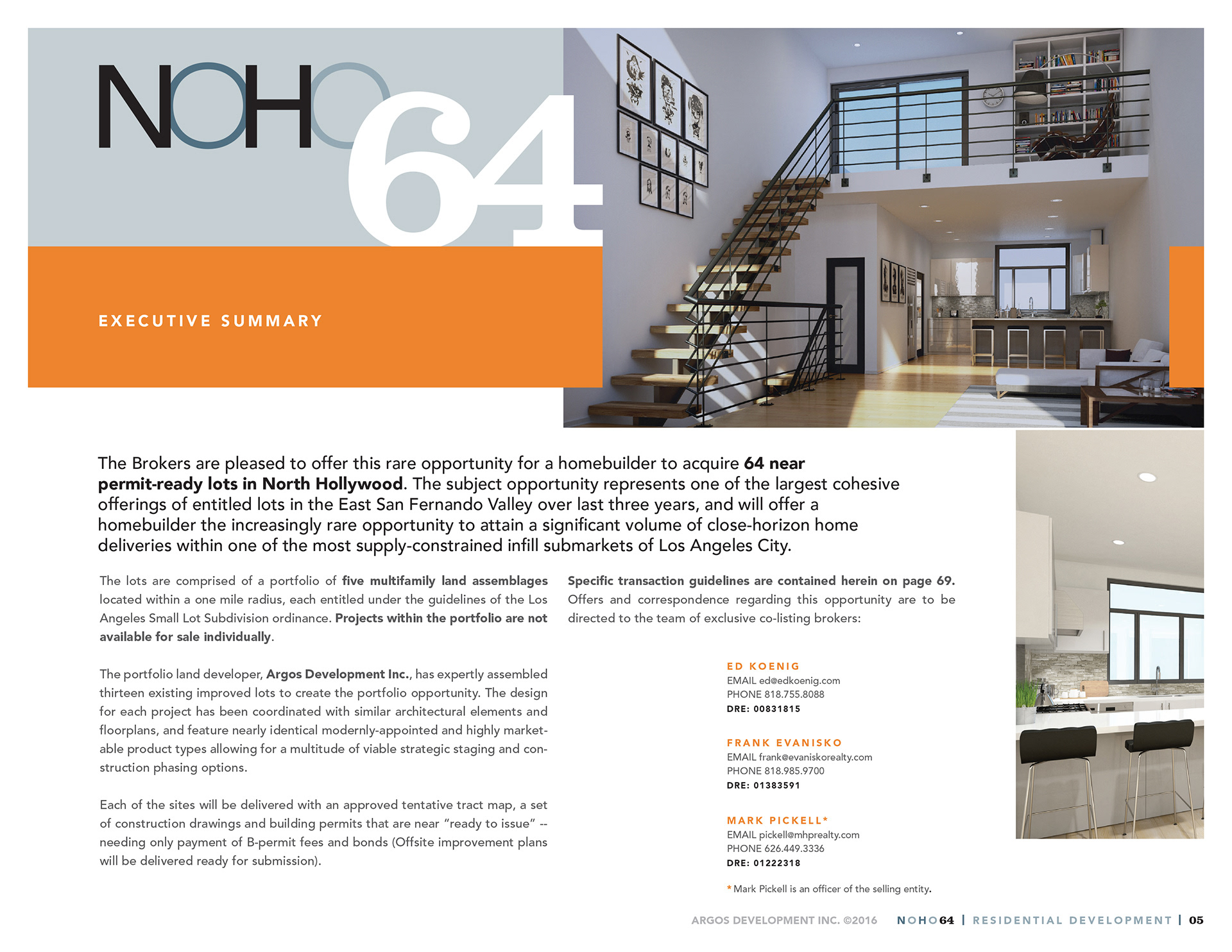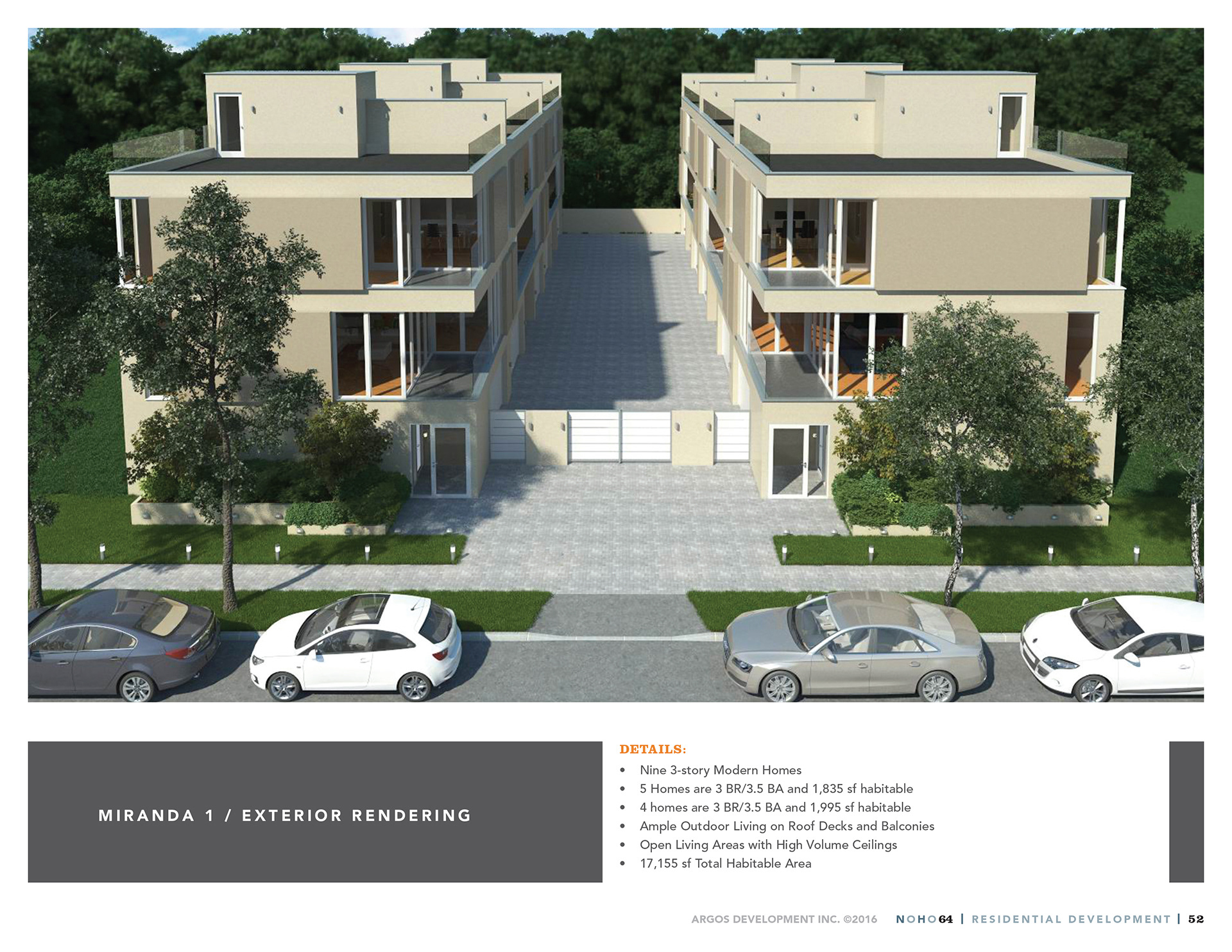 Part of the creative direction was to work with the client to help them see how creating areas of "quick read" bullet points would benefit and improve the overall communication.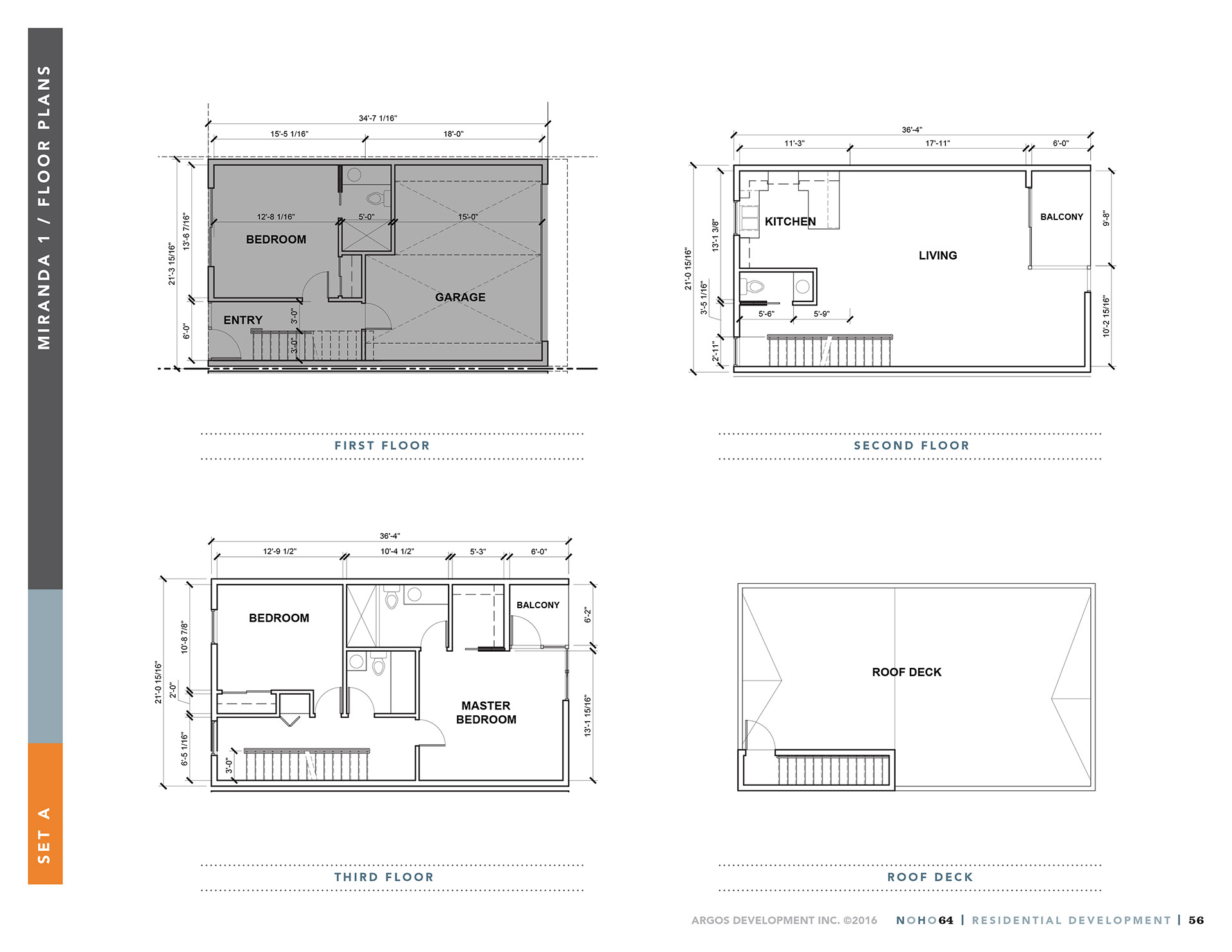 Below are a couple of samples of the variety of stylized maps that were needed to envision information.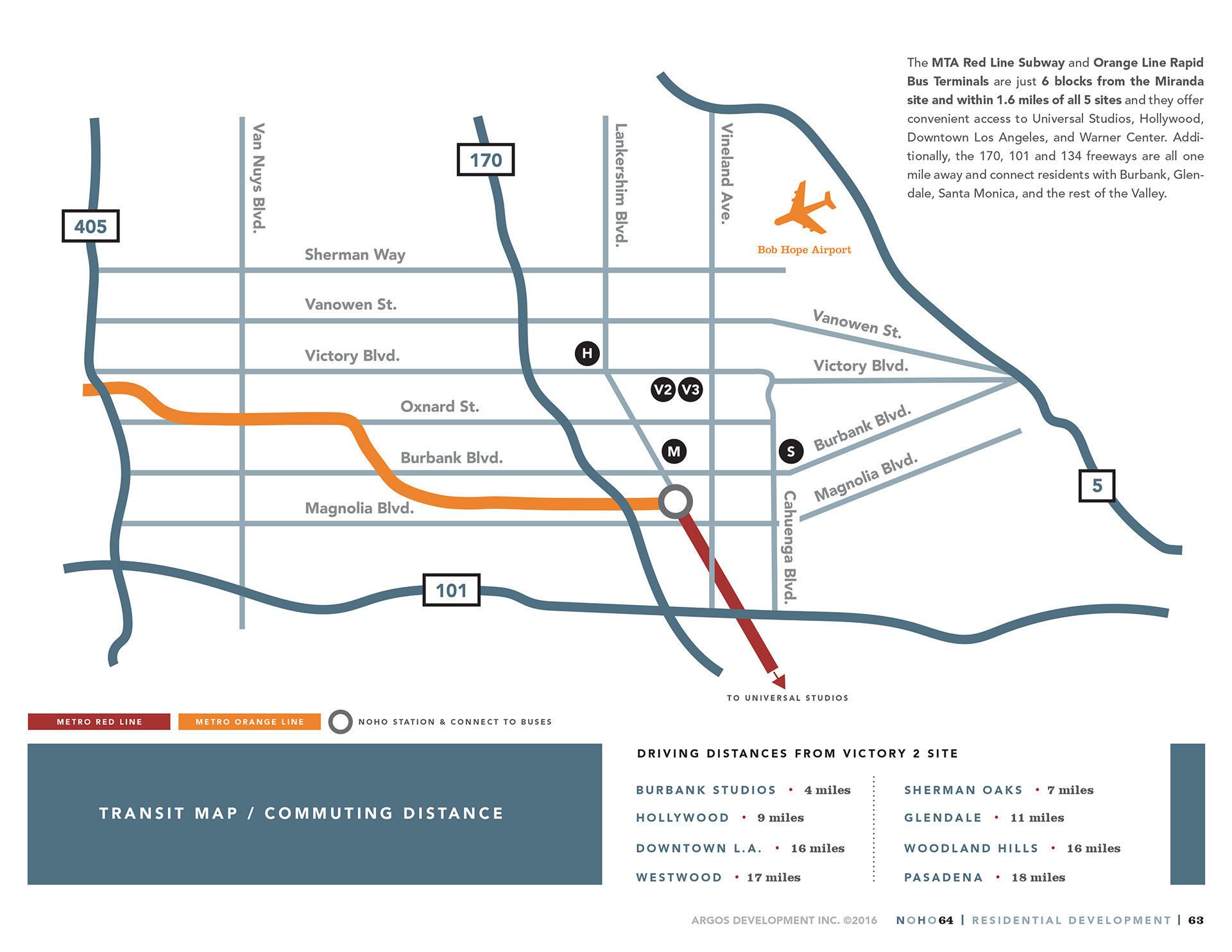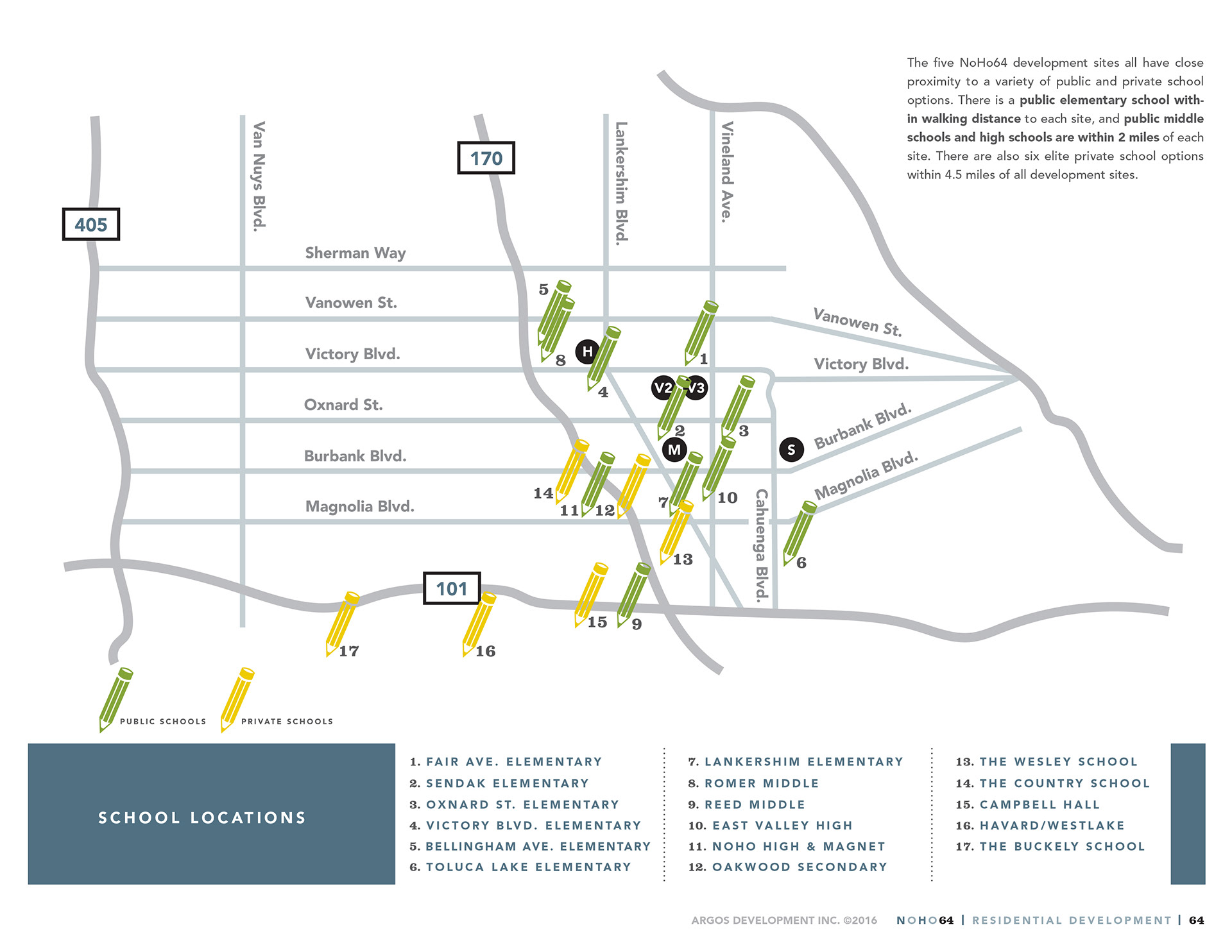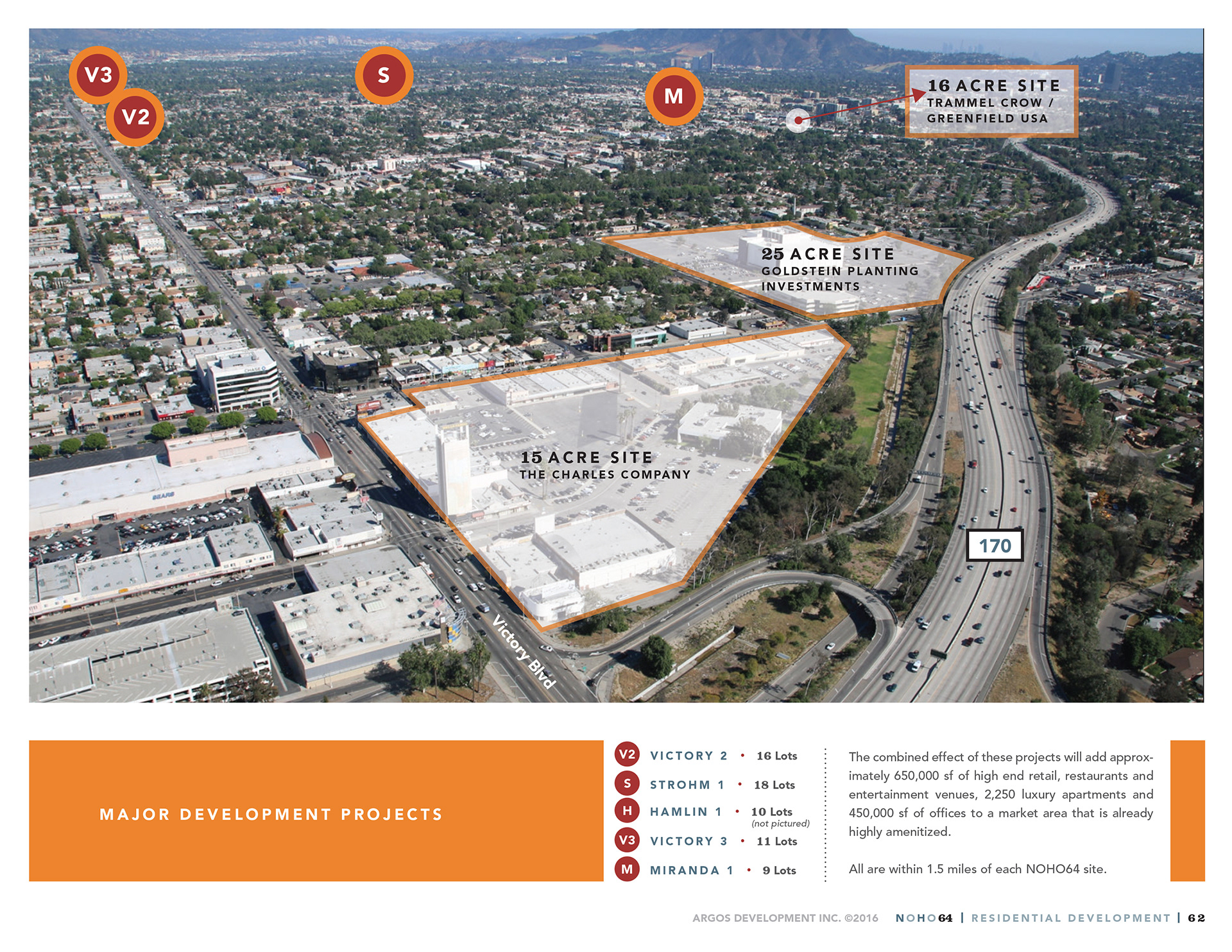 Sections within the brochure were set up to give information about the surroundings and express the lifestyle of the area. Research was conducted as well as locating images for use in the layouts.